The Secret to the 12 Universal Laws Audio Series
NEW $29.95 AUDIO for QUICK CHANGE!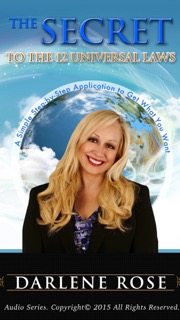 This amazing audio series includes over 500 hours of research and living proof that the 12 UNIVERSAL LAWS can change your life quickly! In an effort to make this affordable for everyone this series is available for only $29.95 for a limited time ($99 value). Don't spend over $50,000 like Darlene did to learn to make this work for you. Give yourself the best gift of QUICK REAL CHANGE today!
Limited time offer – take advantage of this today.
---
Holiday Success Packet $99:
The Secret to the 12 Universal Laws Audio Series
Attitude is Everything Audio Series
Book:  The Secret is You
Book:  Don't be Hung by Your Tongue
Retail Value $554.90
SAVE $455.90
Limited to the first 100 so do not wait!
---
THE SECRET IS YOU BOOK

---
ATTITUDE IS EVERYTHING AUDIO SERIES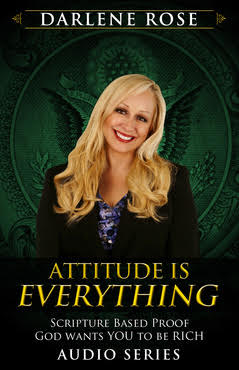 Darlene will shatter your negative myths about money! After listening to these CD's, you will see life through a completely different set of eyes. A transformational shift that will change you forever.
Darlene's view that GOD WANTS YOU TO BE RICH is refreshing and empowering! Start today to begin a powerful shift to attract abundance to you under any circumstances. If you are not moving forward right now in your life, then you are moving backwards! There is no stagnation. Don't delay your success – get the series today!
The ATTITUDE IS EVERYTHING CD series makes a great gift for anyone needing a fast breakthrough to financial success. Included in the series are a workbook, three powerful CD's, and a special question and answer session with Darlene.